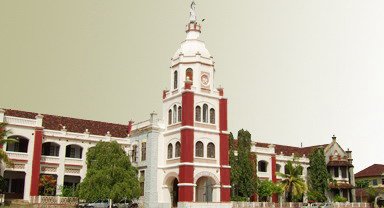 Affilited to the Mahatma Gandhi University,Kottayam,(Dy. Director of Collegiate Education,Kottayam)
www.education.vsnl.com/berchmans

The College was born on 19th June 1922. Founded by His Lordship Rt. Rev. Dr. Thomas Kurialacherry and affiliated to the Madras University, its starts as a Second-Grade College and is housed in the Old Seminary Building at Parel. Rev. Fr. Mathew Purackal M.A. was the first Principal. The College works hard to develop the spiritual, moral, intellectual, physical and aesthetic powers of its students so that they may turn out to be good citizens useful to their fellowmen.